No-Cost COVID-19 Test Home Collection Kit for Rosemead Residents: News Releases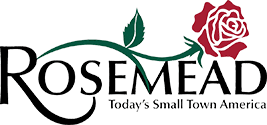 No-Cost COVID-19 Test Home Collection Kit for Rosemead Residents
To protect the health and welfare of Rosemead residents and as a preventative measure on the spread of COVID-19, beginning Monday, August 24, 2020, the City of Rosemead is making available at no-cost to residents a COVID-19 test home collection kit for those showing symptoms or having possibly been exposed to someone with COVID-19.
The test collection kit eligibility is determined following the Centers for Disease Control and Prevention (CDC) guidelines. The program is designed to be convenient and simple for our residents, as follows:
Residents may request a test home collection kit on the City's main webpage by clicking the link "COVID-19 Test Kit" (while supplies last).
Residents must provide contact and residency information (must be a current Rosemead resident), answer eligibility questions, and acknowledge the terms and conditions: Link here.
If eligible under CDC guidelines, a kit will be made available to the resident by scheduling a pickup or drop-off delivery safely and at the resident's convenience.
Residents register the kit in the Everlywell site and self-collects a sample from home. The kit contains a return box and prepaid next-day label. A "how-to" video can be found here.
Once the lab receives the sample, the test results will be sent via email to the resident within 72 hours. To ensure the resident's privacy, the City will not receive any of the test results data.
A telehealth consultation is available by Everlywell to guide the resident on the results and next appropriate steps.
Residents must have a computer or cell phone with internet access to process the registration and view test results online.
Please continue to do your part and take all measures our local, state, and federal partners recommend to keep you and your families healthy and safe. Keeping the community safe and informed is the City's highest priority during the COVID-19 pandemic.  To view more information on programs and services available for residents and businesses, please click here.
FTC - Site employs income earning affiliate
linking