FIGHTING FOOD DESERTS: CHEF WALKABOUT WITH JESSICA KOSLOW OF SQIRL
Wednesday, March 26, 2014 from 4:00 PM to 5:30 PM (PDT)
Altadena, CA
FIGHTING FOOD DESERTS: A CHEF WALKABOUT WITH JESSICA KOSLOW OF SQIRL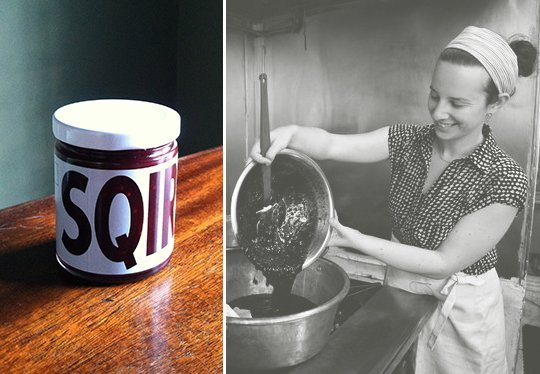 A Sustainable Kitchen is joining some LA's top chefs and best farmers' markets in our fight against food deserts. We are doing a series of Chef Walkabouts at farmers' markets through out the LA area. The Walkabouts are on site 'tutorials' where chefs share their personal and professional insights on how to best utilize the seasonal bounty of the farmers' market. The size of each is limited to 12 guests, giving each person a unique opportunity for access and interaction with the chefs and farmers. Each Chef Walkabout will benefit a specfic effort to fight local food deserts.
We are excied to have chef Jessica Koslow of Sqirl join us for the first of our Spring series of Chef Walkabouts. She is not only well know for her exquiste jams and preserves but also her restaurant, Sqirl Kitchen in Virgil Village, where she lavishes the love on breakfast and lunch that chefs generally reserve for dinner. Chef Koslow will be leading a tour of the Altadena Farmers' Market. Founded by Joseph Shuldiner in 2012, Altadena has become known as "incubator" market for LA based backyard farmers and food entreprenures as well as featuring established sustainable and organic farmers. Interact and learn with one of LA's top chefs while tasting you way through one of the areas excitng newer farmers' markets.
The recipient of the proceeds of this event is the Altadena Community Garden. All of the proceeds will go to their educational work and help spreading community gardens county wide.
Wednesday, March 26, 2014, 4-5:30pm
Space is limited to 12 guests. Early registration is suggested
Please Note: The meet-up location will be emailed to all guests after ticket purchase.
If you cannot attend, please consider making a donation of any amount – Thank you.
FOOD FRIENDS/EVENT PARTNERS
U.S. GREEN BUILDING COUNCIL-LA
SLOW FOOD-LA
A Sustainable Kitchen
     a sustainable kitchen
bringing good ideas to the table
FTC - Site employs income earning affiliate
linking