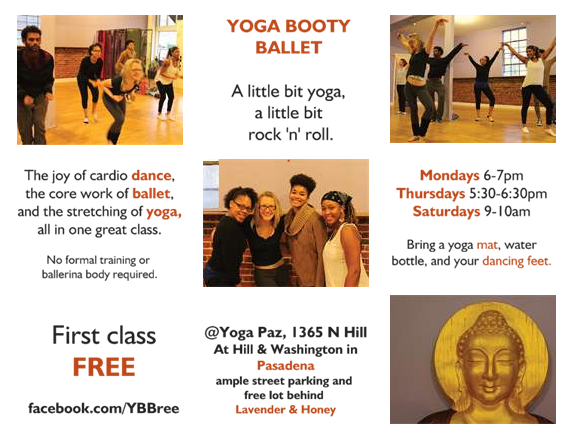 To inaugurate the new Saturday morning dance class at Yoga Paz (around the corner from Lavender & Honey, across the street from Rite Aid), everybody dances for free!
Yoga Booty Ballet combines the joy of cardio dance, the core work of ballet, and the stretching of yoga—all in one great class. No formal training or ballerina body required. Appropriate for all ages (as long as you like to sweat). It's a little bit yoga, a little bit rock 'n' roll.
Bring a yoga mat, water bottle, and your dancing feet.     
FTC - Site employs income earning affiliate
linking