David Gilmour Live 2016 – Hollywood Bowl Tickets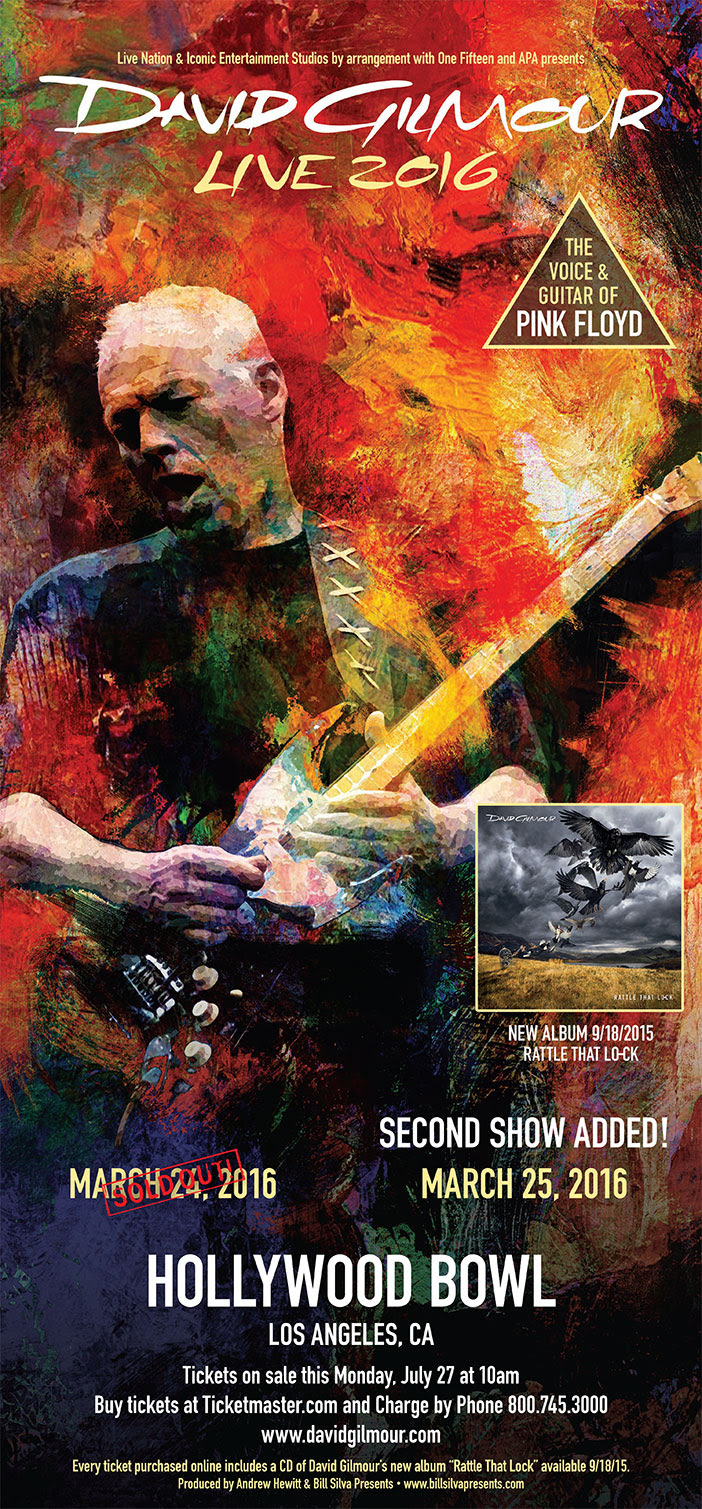 Two dates at the World Famous Hollywood Bowl on March 24 & 25, 2016
The Voice and Guitar of Pink Floyd
David Gilmour – New Album 9/18/15 – "Rattle That LOCK"
Every ticket purchased online includes a CD of David Gilmour's new album "Rattle That Lock" available 9/18/15.
Tickets:
1. AceTicket: Tickets Still Available
2. Box OfficeTicket Sales: Tickets
3. VividSeats.com Tickets available
4. ScoreBig: Tickets Here
5. GoldStar . Click here to buy on GoldStar
Produced by Andrew Heweitt & Bill Silva Presents.
FTC - Site employs income earning affiliate
linking