Which Wich Sandwich Pasadena Store Grand Opening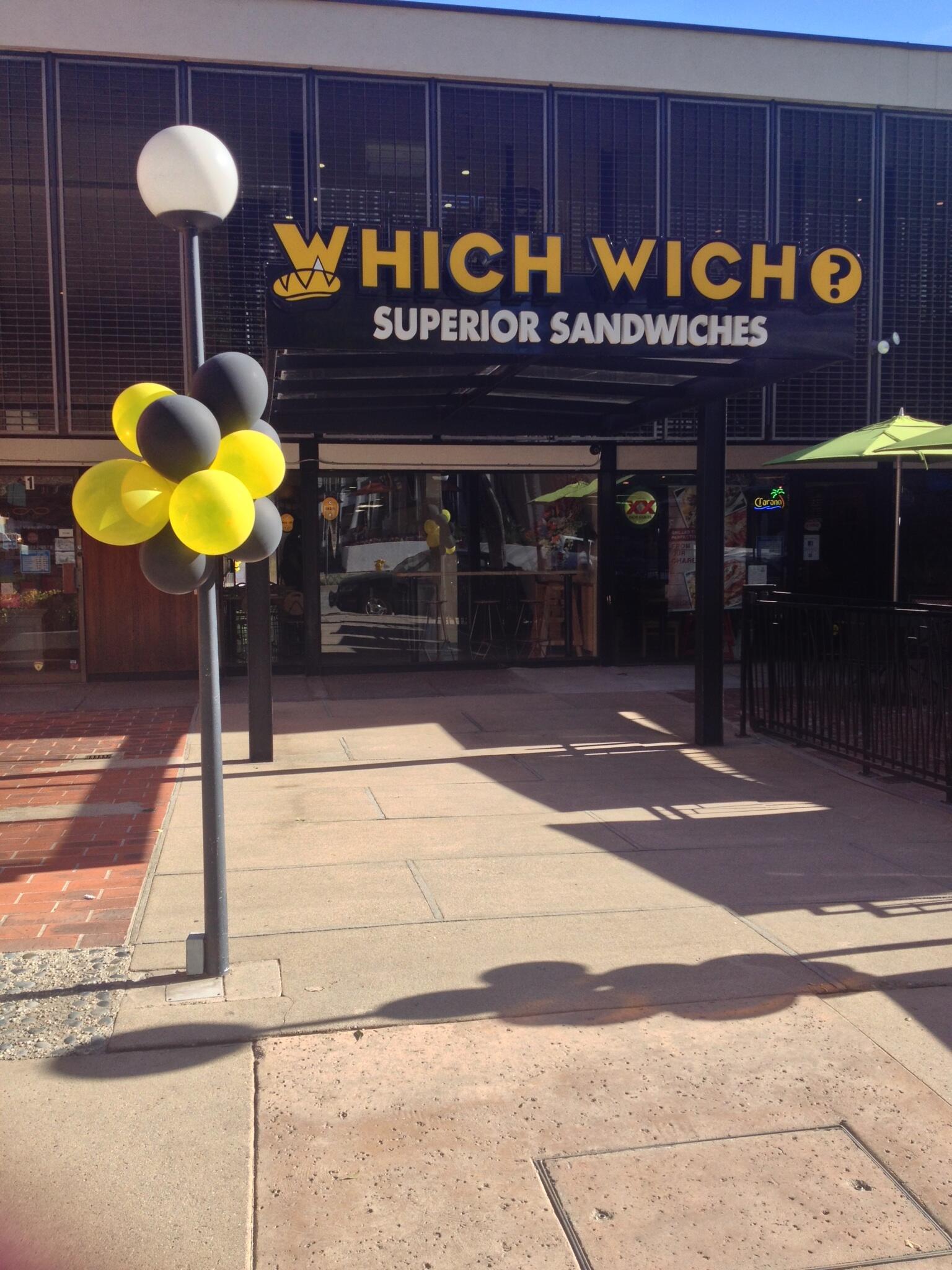 Photo credit: @LosAngelette
The newest Which Wich OPENED January 2, 2014 located at 230 South Lake Avenue, Unit 2 in Pasadena, California! Stop by any day from 9AM – 10PM.
The website for Which Wich does show the Pasadena store opening. But we did see the signage at the location.
See back of store where you can park in the lot for free. Street parking is hit and miss and you have to pay before 6pm Mon-Sat.
Located next to Fish Dish, which recently opened.
Offering over 50 varieties of customizable wiches, from the signature Wicked®, loaded with five meats (turkey, ham, roast beef, pepperoni, and bacon) and a choice of three cheeses, to unique items such as Thank You Turkey® with stuffing and cranberry sauce. The Which Wich menu also includes plenty of vegetarian options and several healthy wiches for less than 400 calories each.
Even the extras are held to high standards: signature house chips, hand-dipped shakes, and just-out-of-the-oven cookies are as superior as the sandwiches.
230 South Lake Avenue – Unit 2
Pasadena, CA 91101
626.795.2000
626.796.8000 (fax)
pasadenaca@whichwich.net
Hours:
Mon-Sun: 9 am-10 pm
Some want to make superior sandwiches. Some want to make the world a better place. We want to do both.
Grab a bag, our signature red Sharpie®, and create your own masterpiece! Choose from more than 50 superior sandwiches, custom-crafted with the freshest meats, cheeses, and more than 60 toppings! It's your wich – any way you want it!
230 South Lake Avenue – Unit 2
Pasadena, CA 91101
pasadenaca@whichwich.net
Other locations include:
302 N San Fernando Blvd
Burbank
(818) 843-9424
12048 Ventura Blvd
Studio City
(818) 985-9424
2212 Sawtelle Blvd
Los Angeles
(310) 268-9424
tweets@whichwich.com
FTC - Site employs income earning affiliate
linking