Update: Now open.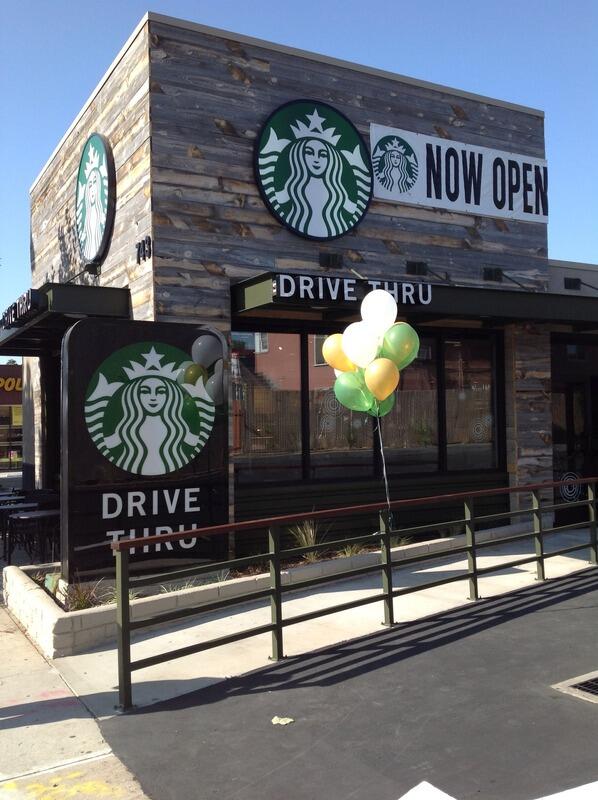 What used to be FatBurger in Pasadena on Lake Ave has now been remodeled into a Starbucks.
The new Starbucks location located at: 743 N Lake Ave., Pasadena, CA 91104, is scheduled to open August 22, 2014.
Not sure of any specials or promotions taking place to celebrate the opening of this new location.
Here's the streetview from Google as it appears occupied by FatBurger.

View Larger Map
See Pasadena CUP application notice hearing that took place in July 2014. Now a little over a month later, the location is now opening, that is some quick work on behalf of Starbucks. The location looks modern and great, a real improvement over what was a run down empty abandoned looking building previously occupied by FatBurger.
The CUP specifically states:
Subject to the review and approval of a Conditional Use Permit, the restaurant may operate prior to 7:00 a.m. and/or after 10:00 p.m. The sale of alcohol is not proposed with this application