Saturday September 27th, Ventura County's 2nd Annual Farm Day!
Ventura County Farms will host a day of Open House Tours with the intent to promote local agriculture and encourage families to visit growers in their own backyard. Open houses featuring guided tours, meet and greet the farmer, question and answer talks, taste testing and food truck meals or families may even want to bring a picnic lunch to the farms as many of them have picnic tables on their property. It will be a fun free day for the whole family! Don't miss the 2nd annual Farm Day coming up on September 27th, 2014!! A map of the Farms will be coming soon.
After enjoying yourself on the Farms during Ventura County Fam Day, continue the fun and join us for the Ventura County Farm Day BBQ! The barbecue is a zero-waste event and will include fun for all ages; including food and beverages, live music and dancing, a "kiss the farmer" photo booth, a piñata, cornhole, giant Jenga and more! For more information and purchase tickets visit  https://www.eventbrite.com/e/ventura-county-farm-day-bbq-2014-tickets-12145532615?ref=ebtnebtckt
Click the Following to View a list of the Farms Signed up for this years VC Farm Day. You can view the farm, location, and what fruits and veggies they will be offering on Farm Day.
is tomorrow Saturday the 27th!
If you have nothing going on tomorrow, or even if you have an hour free, you should celebrate the abundance and diversity of farms in Ventura County!
At Friend's Ranches we will be serving up some orange juice.  We have store bought orange juices in a blind taste test against our own juice.  See what your real preference is.  Simply Orange?  Frozen Concentrate?  Freshly Squeezed?
Of course the farmers will be on hand for answering all your Ojai citrus and Friend's Ranches questions.  We have a plethora of family history on display.
We look forward to seeing you at our packinghouse! Or at the BBQ at McGrath's in the evening.  Visit the farm day website to find out all the farms that have their doors open for visitors.
https://venturacountyfarmday.com/ 
Map of Ventura County Farms:

1. Deardorff Family Farms: 400 North Lombard Street, Oxnard CA
(805) 200-5221
Leafy Greens, Tomatoes, and Seasonal Vegetables: Come tour the packing house and headquarters. Meet and greet the farmer.
https://www.deardorfffamilyfarms.com
2. Friends Ranch: 15150 Maricopa Highway, Ojai CA, 93023
(805) 646-2871
Ojai citrus history, family lore, fresh squeezed juices & taste tests from  variety of seasonal citrus fruits. On this special farm day we will allow folks to squeeze their own cup of juice and taste the way real orange juice should!
https://friendsranches.com
3. Houwelings Tomatoes: 645 West Laguna Road, Camarillo CA, 93010
(805) 271-5105
Come tour a world-renowned greenhouse tomato facility and sample delicious hydroponically grown tomatoes.
https://www.houwelings.com/index.php
4. McGrath Family Farms: 1012 West Ventura Blvd, Camarillo CA 9310
(805) 485-4210
Pick your own organic strawberries or shop in season at their roadside farmer's market right off the 101 freeway in Camarillo.
https://www.mcgrathfamilyfarm.co
5. Rancho Del Pueblo Farm, 370 Baldwin Road, Ojai CA 93023
(805) 290-0988
U-pick and tour from seasonal fruits and vegetables. Head over to Farmer and the Cook afterwards for a delicious bite where all food is grown only 1 mile from the restaurant.
https://www.farmerandcook.com/farm_csa.html
6. Rio Gozo Farm, 1183 Shippee Lane, Ojai CA, 93023
(805) 272-8170
At their Knead Bakery Farm Stand Location. Meet and greet the farmers, Liz and Johnny Fonteyn. Have a farm to table style lunch using Rio Gozo's Produce at a beautiful roadside bakery restaurant.
https://riogozofarm.blogspot.com
7. Underwood Family Farms: 3370 Sunset Valley Road, Moorpark CA, 93021
(805) 529-3690
Come taste from a large variety of seasonal fruits and vegetables.
https://www.underwoodfamilyfarms.com
8. Mission Avocado Packing House: 3803 Dufau Road, Oxnard CA, 93033
(805) 488-3575
Tour one of the largest producers of avocados packing house in Oxnard. See all the steps from washing to grading to storing and packing avocados.
9. Join the Farm: Located at Faulkner Farms in Santa Paula, 14292 W. Telegraph Road, Santa Paula CA, 93060
(805) 707-6513
Meet and greet the farmer and tour a small local farm on Hansen's beautiful agricultural education facility.
10.Steve Gills Onions: 1051 Pacific Avenue, Oxnard CA, 9303
(805) 240-1983
Visit one of the largest fresh-cut onion operations in the nation and the 10th largest grower on the West Coast. Learn how this processing plant in Oxnard is 100% waste free, by turning its own onion-waste into bio-fuel to generate electricity. Tour their bio-digster, fuel cells and the largest vanadium flow battery in the world.
11. Ojai Valley Olive Oil: 1811 Ladera Road, Ojai CA, 93023
(805) 646-5964
Tour Olive Press House and taste cold pressed olive oil.
12. Chivas Goat Farm: 2220 Bardsdale Avenue, Fillmore CA, 93105
(805) 524-3134
Fresh Goats milk and cheese tastings, tours offered every hour on the hour, and home made goats milks/soaps for sale.
https://www.chivasskincare.com
13. Duda Farms: 3391 Olivas Park Drive, Ventura CA, 93001
(805) 984-7494
Walking tour of operation with viewing of celery fresh cut facility. Display of products and samples given out prior to departure of guests.
14. Petty Ranch: 11971 Darling Road, Saticoy CA, 93004
(805) 647-7090
U-pick, citrus, avocados, figs, and other speciality fruit. Meet and greet the farmer
15. Pyramid Flowers, Inc: 3813 W Doris Avenue, Ventura CA,  93030
(805) 382-8070
Tour environmentally-controlled greenhouses of one of the largest flower growers in California.
https://www.pyramidflowers.com
16. San Antonio Garden with Food For Thought: 650 Carne Road, Ojai CA, 93023 (School House)
(805) 390-0747
Tours of the school garden every half hour, taste tests, meet and greet the farm educators.
https://www.foodforthoughtojai.org
17. Red Hot Foods Cannery & Santa Paula Salsa Company Store: 820 Railroad Avenue, Santa Paula CA,93060
(805) 258-3650
The only "hot" shop in Ventura County, Red Hot Foods is a pepper cannery and retail company featuring their own products from a very mild to ultra hot. They grow some of the world's hottest peppers in their onsite Greenhouses as well as with local growers in the county. Taste hot sauces, ketchups, salsas, and more at Red Hot Foods.
https://www.facebook.com/pages/Red-Hot-Foods-LLC/139752242781491
18. Pine Tree Ranch Grove: 19455 E Telegraph Road, Santa Paula CA, 93060
https://www.californiaavocadogrowers.com/publications/greensheet/article/pine-tree-ranch-demonstration-grove-inaugural-field-day
19. East End Eden Farm: 1809 Ladera Road, Ojai CA, 93023
(805) 290-0832
Meet and greet the Farmer Connor Jones, and tour a permaculture food forest with a large variety of fruits and vegetables, as well as goats, pigs, chickens and more.
https://ojaipermaculture.com
20. The Museum of Ventura County Agriculture in Santa Paula: 926 Railroad Avenue, Santa Paula CA, 93060
https://venturamuseum.org/visit-agriculture-museum/
Thank you to our Sponsors  for helping make this day the best Farm Day yet!
Our Farm Circle
Our Garden Circle:
Our Orchard Circle:
We will be holding the end of the day BBQ at McGrath Family Farms on September 27th, 2014 from 4pm till the sun goes down:) Come by and join the fun. Thank you McGrath Family Farms for allowing us to go out with a bang! Also, all meat will be BBQ'd with Ventura County's very own Young Farmers & Ranchers. You guys Rock!
1012 West Ventura Blvd
Camarillo, CA, 93010
After enjoying yourself on the farms during Ventura County Farm Day, continue the fun and join us for the Ventura County Farm Day BBQ!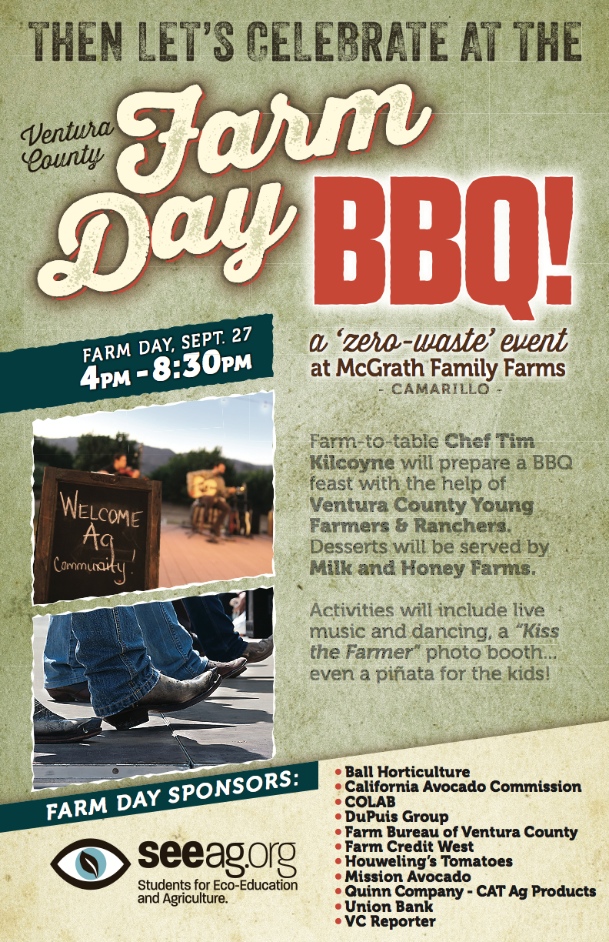 This "zero waste" event, hosted by Students for Eco-Education and Agriculture (SEE AG) in collaboration with the Ventura County Young Farmers and Ranchers, celebrates our local growers and will honor one with a Farmer of the Year Award
WHEN: Saturday, September 27th
WHERE: McGrath Family Farm                                                                                                                         Exit Central Avenue off the 101 Freeway
TIME: 4:00-8:30PM
Join us for a delicious meal prepared by Farm to Table chef Tim Kilcoyne & Ventura County Young Farmers and Ranchers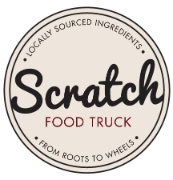 and desserts by Milk and Honey Farm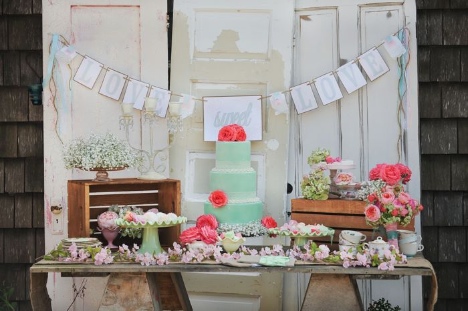 There is fun for the whole family, including live music & special musical guest, dancing, a "Kiss the Farmer" photobooth, a pinata, cornhole, giant jenga; and much, much more!
Please contact SEE AG at info@venturacountyfarmday.com with any questions you may have.
Visit venturacountyfarmday.com and
 for more information.
We can't wait to see you there and celebrate with you!