Hello Sriracha Friend:
Beginning on June 1, 2016, the registration page for our 3rd  Annual Chili Grinding Open House event will be opened for your reservations at our website: https://www.huyfong.com/toursnow/ .
Our registration page will display all the dates on the four Saturday Open Houses as well as the times slots available.  The first Open House will commence on the first Saturday of September after Labor Day.
During this period, we will still be offering our weekday tours but availability will be limited and the chili grinding process would be restricted to viewing.  Since we expect reservations to reach full capacity again this year, we highly recommend that you register early.  As a reminder, we are registering by vehicle and not per person (although we also need this information).   We have a new item that we will be giving away this year, along with the t-shirt and hot sauce.  We are confident that this year will be better and HOTTER than ever!
**Please check your emails continuously for updates, changes, or cancellation due to rain or other unforeseeable circumstances.**
Check out our Yelp account for reviews about our past chili grinding events https://www.yelp.com/biz/huy-fong-foods-irwindale-2
SEE You there!   #36SaucinYears
Thank you!

HUY FONG FOODS, INC. : Tour Contact
4800 Azusa Canyon Rd.
Irwindale Ca 91706
626-286-8328
Introducing Huy Fong Foods Sriracha Packets, the first and only Sriracha Packets to pack a punch! Get ready for Sriracha to be as readily accessible as every other core condiment. Stay stocked at all times and live the spicy life! We can all agree that Huy Fong Foods Sriracha is the greatest thing since sliced bread, but why can't we add the magical hot sauce to every bite of food we eat? Yes, every bite… Say so long to bland meals. You can now bring Sriracha with you everywhere with these single serving packets!
Order packets from Amazon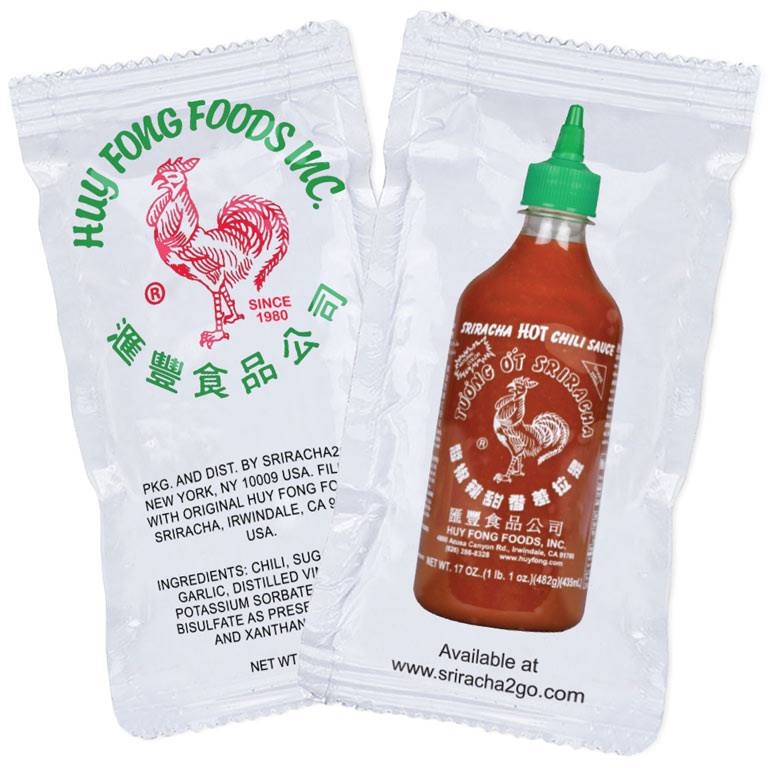 FTC - Site employs income earning affiliate
linking