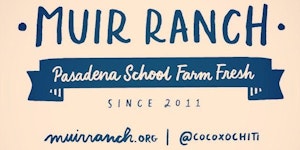 Chef Minh is curating Scotchtails on 8/15 for us as a pre-supper reception!!! 5pm at Offramp Gallery! $20 per person…Sip, Savor, Socialize, Support Muir Ranch! www.porridgeandpuffs.com/muirranch!
Also, her Full Menu is now posted at www.phantasticmuirranch.eventbrite.com!
Happy August
are you ready for something…
PHAN-TASTIC???
Join us on
Saturday, August 15, 2015  5-8pm
for our 3rd Farm-to-Table Supper
of the 2015 Season!
Our event begins with
Scotchtails at 5pm
curated by Chef Minh Phan
Japanese Scotch Followed by Cocktail Chaser (Pomegranate-Umeshu-Shiso)
Spicy Peanuts
Mole Negro Sanbei Crackers + Fresh Cheese and Savory Jams
hosted by our friends at

1702 Lincoln Avenue
(across the street from John Muir High School)
$20 per person ticketed event
FOLLOWED BY: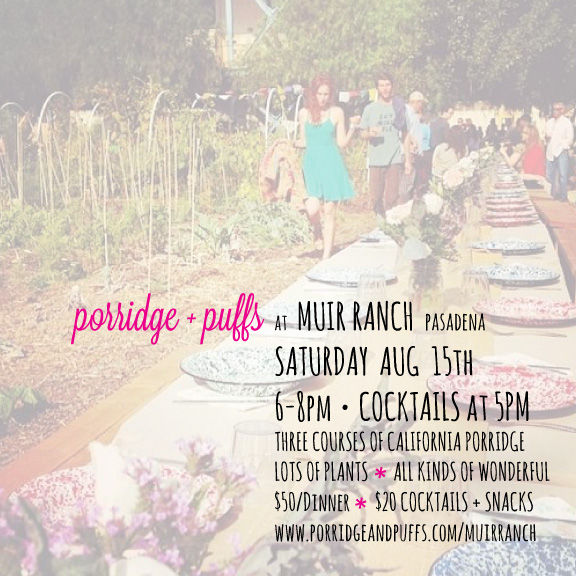 HOSTED ON THE RANCH
BY CHEF MINH PHAN!
(former Chef at Mignardises and GAJI)
Best known for her
from FIELD TRIP at the Farmers Kitchen!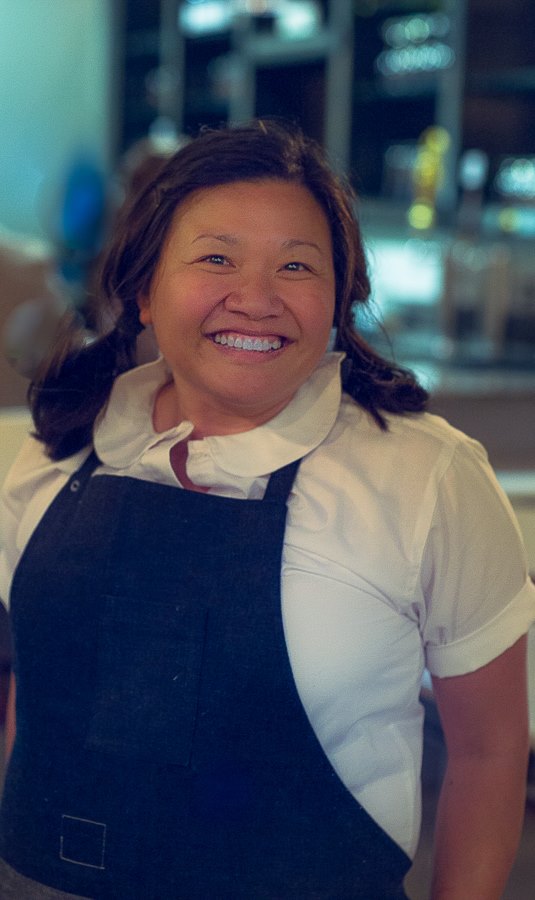 Click here to view more about Minh Phan's Chef Style: mignardises: holiday fête from mike benecke on Vimeo.
Supper after Six
PORRIDGE + PUFFS MENU:
Welcome Bite: Tomato Tasting (Fresh Tomatoes with herbs, infused oils, sea salts) or Tomato Confit with Black Sesame Crackers
Opener: Cold purslane porridge with amaranth + tomato confit
Mains:
Stone Fruit with peppery greens, sesame dressing, basil medley
Charred Cabbage with apple-ginger gochujang, mint oil
Velvet Porridge with heirloom squashes, numbing spice braised wintermelon, chive mochis
Savory Steamed Rice Pudding with yuba, mushrooms, seaweed, grated radishes, herbs, sweet soy and chilis
Puffs and bread with makrut butter
Dessert:
Milk Porridge with seasonal jams and marmalades
Mignardises
PREPARED PHAN-TASTICALLY
with MUIR RANCH garden veggies
and generous support from our friends at
HOLLYWOOD FARMERS MARKET!
Enjoy a locally grown and harvested, sustainable,
plant-based supper, while supporting 
Muir Ranch student jobs!