Meet author and blogger Jerry James Stone! Taste his festive holiday cocktails and recipes from his new book, Holidazed!
Sunday, December 14, 2014 from 6:00 PM to 8:00 PM (PST)
Pasadena, CA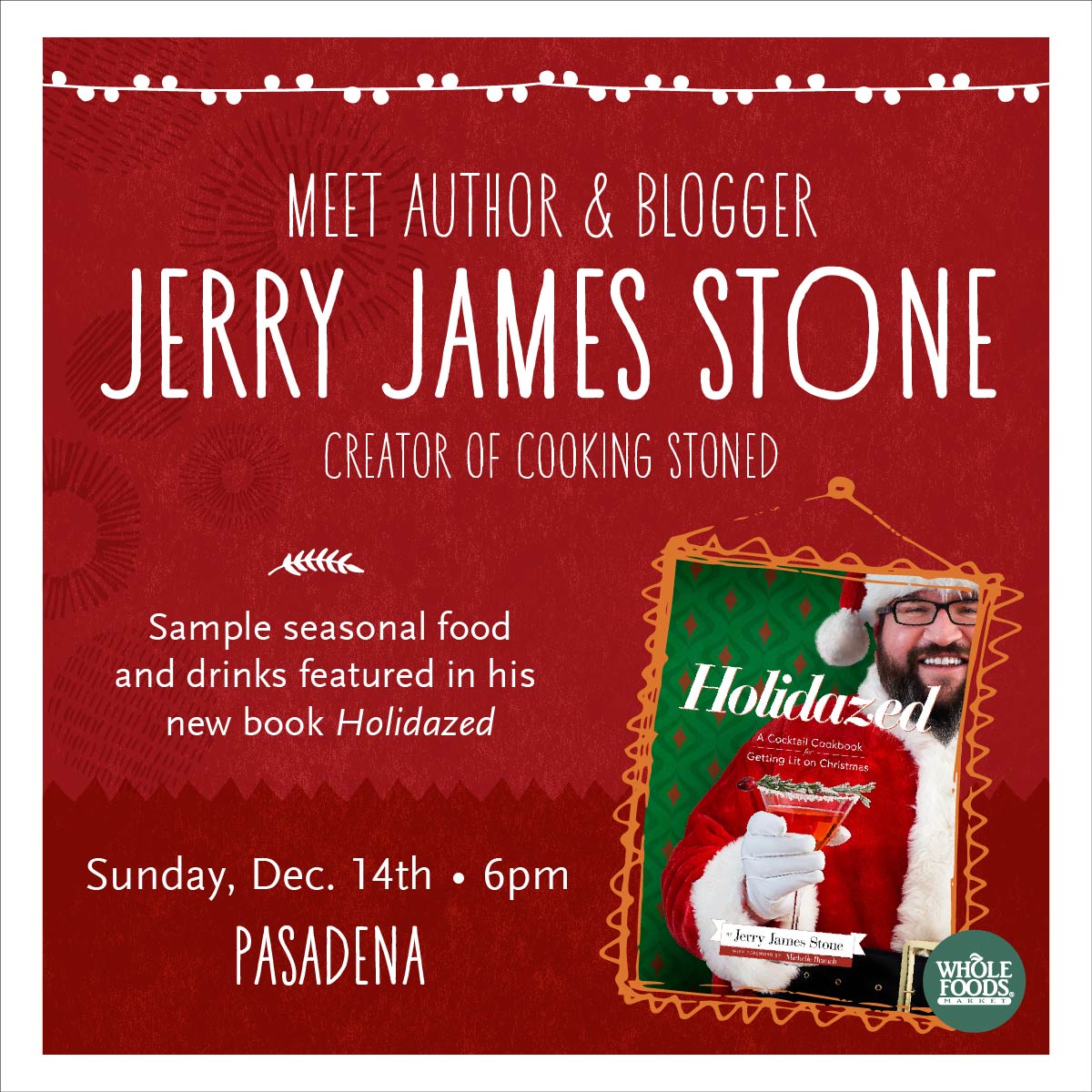 About Jerry James Stone: Jerry James Stone is the founder of Cooking Stoned. Founded in 2012, Cooking Stoned focuses on simple gourmet vegetarian and vegan recipes imagined by Jerry James Stone. The food blog can be found on YouTube, as well as at Whole Foods Market's Dark Rye, Mother Nature Network on KOED's Bay Area Bites.
Books will be available for purchase & signing by Jerry!
BLOG: https://cookingstoned.tv/blog/
FACEBOOK: https://www.facebook.com/jerryjamesstone
TWITTER: https://twitter.com/jerryjamesstone
INSTAGRAM: https://instagram.com/jerryjamesstone