Pasadena PD say improvised explosive thrown into Cheesecake Factory, no injuries. If you saw anything tonight, please call (626) 744-4241
There are many cameras around this popular location and there has to be footage of the suspect.
There was no injuries from the incident. Which is being investigated by several agencies including Pasadena PD, Sheriff, and FBI.
https://pbs.twimg.com/media/C3uOz3GUYAMggIy.jpg:large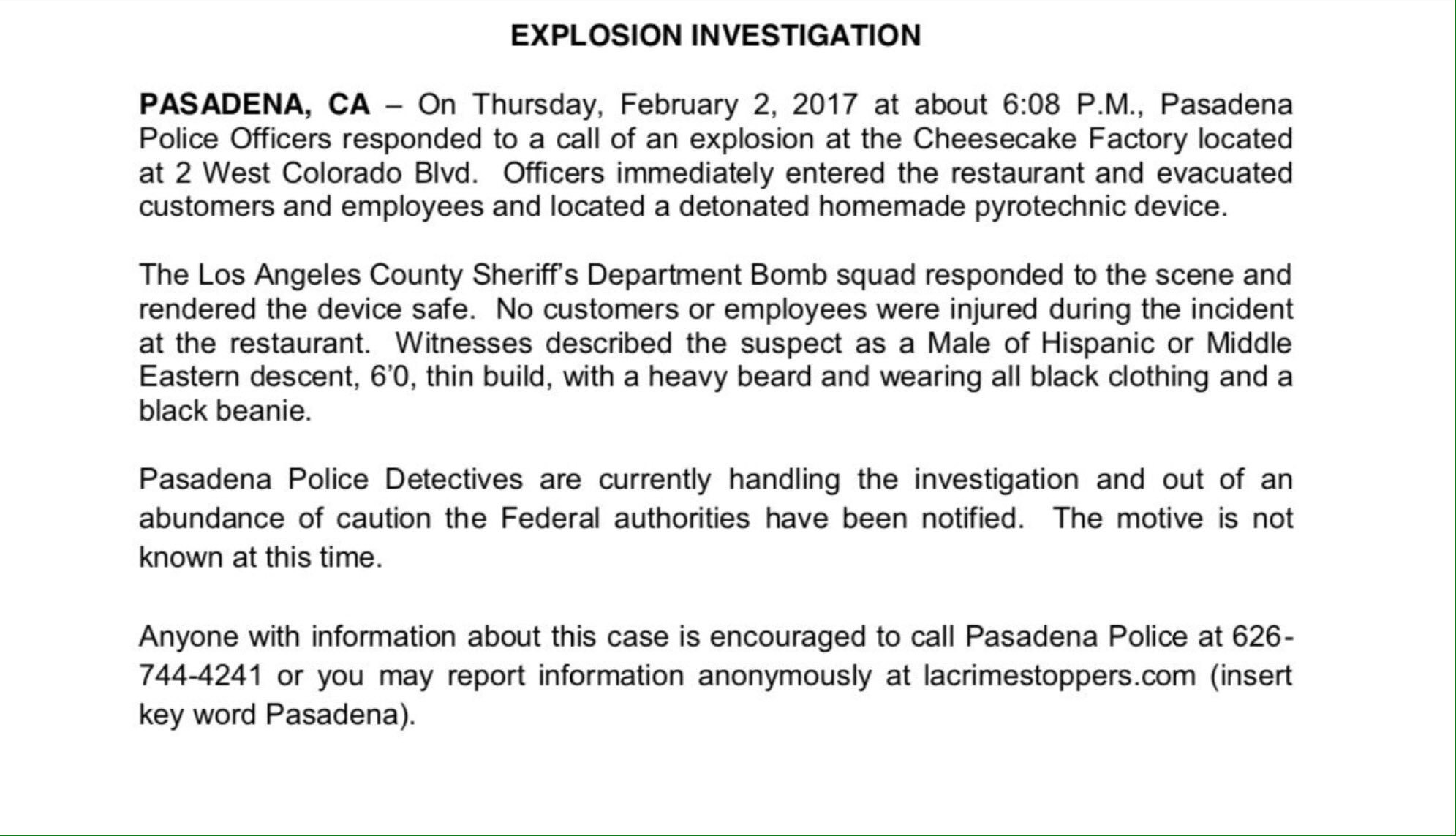 Anyone with information can reach Pasadena police at 626-744-4241. Tips may also be submitted anonymously to L.A. Regional Crime Stoppers at 800-222-8477.